Cooking classes for companies
Private cooking classes in Copenhagen as team building activity
A cooking class is an excellent team building activity for a company. You must work together and coordinate the effort to reach the goal. Learn how to make a set of delicious plates, experience a local market and get to know the center of Copenhagen. The event finalizes with you enjoying the dishes - and you can bring the recipes and make the dishes at home.
You start the cooking school by meeting your private chef (or chefs if you are more than 10 people). It is possible to buy some of the ingredients at a local market and buy some of the local goods.
After the purchase, you must prepare a number of dishes together - all the time under the expert guidance of a professional chef. There are many opportunities to angle the activity according to different themes: learn how to make Spanish tapas or paella, traditional Italian dishes, or some of the specialties of Nordic cuisine. It is also possible to end up with a competition where each team tastes each other's dishes and a winner is chosen.
Photos from the Cooking Classes in Copenhagen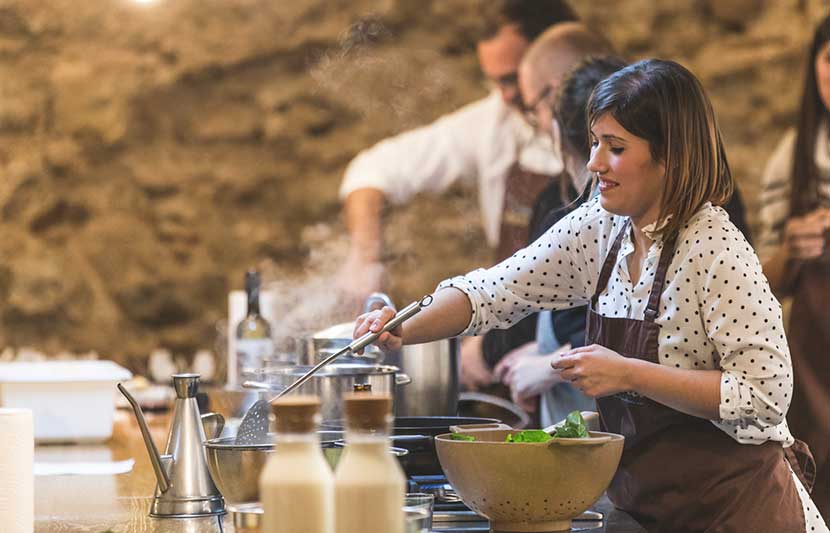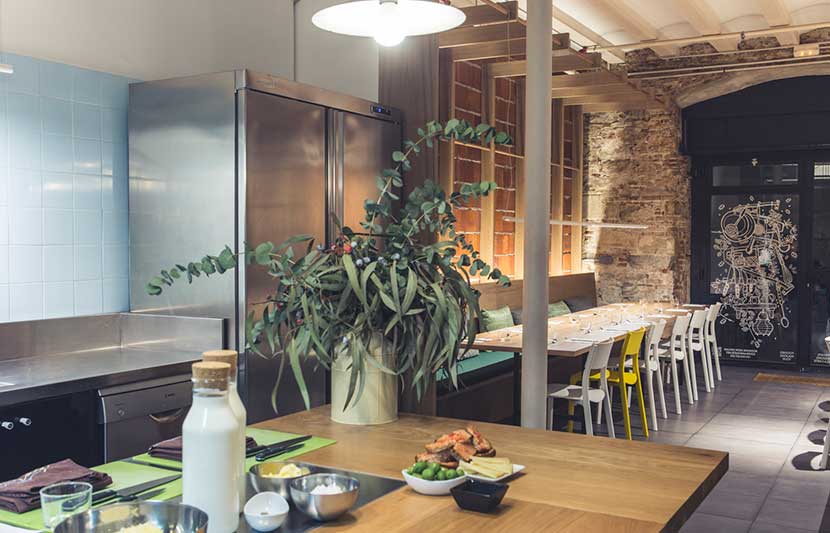 Details and prices of the Cooking class in Copenhagen
Duration
: From 2 hours - the tour can be tailored according to your needs.
Included ni the cooking class
Private chef
All the ingredients
House wine & beer during the preparation and the dinner
Prices of the cooking classes
Prices from
115 €
per person for a private cooking class